Mary Katrantzou's s/s 2011 collection was a progression from the strong graphics that are her signature. She incorporated full rooms into each outfit design, complete with lighting sconce-esque necklaces, chiffon curtains and chandelier fringe. It was definitely one of my favourite collections of London fashion week.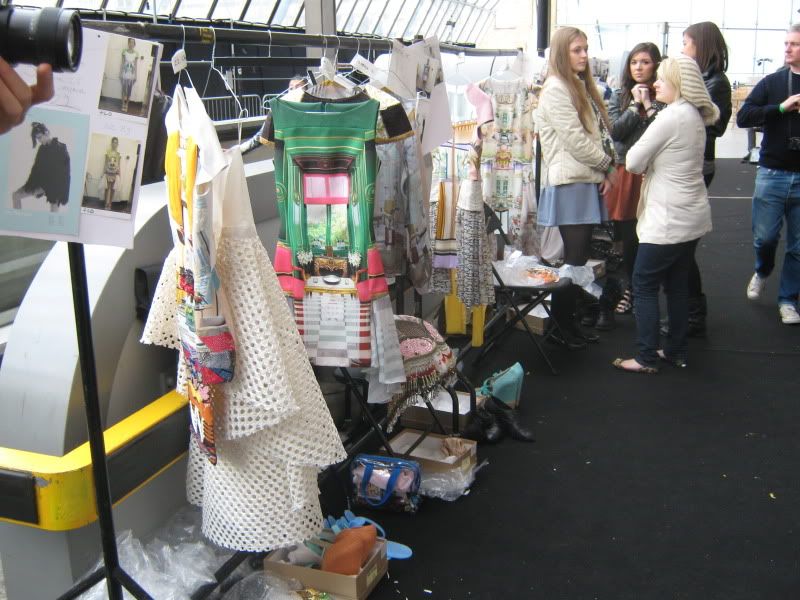 The amazingly intricate bracelets...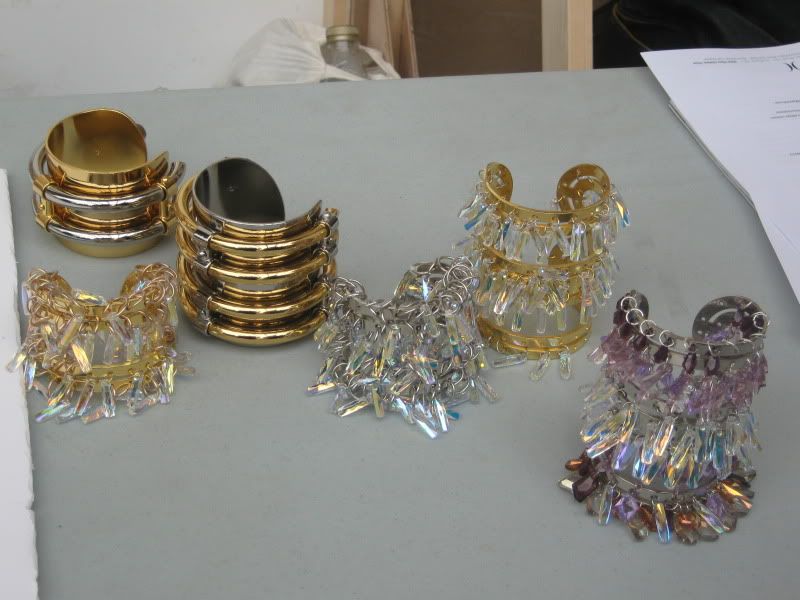 A quick run through in the skyscraping louboutin wedges...
A stop off in the Topshop cafe', with free food/drinks and of course Topshop's fashion zine 214.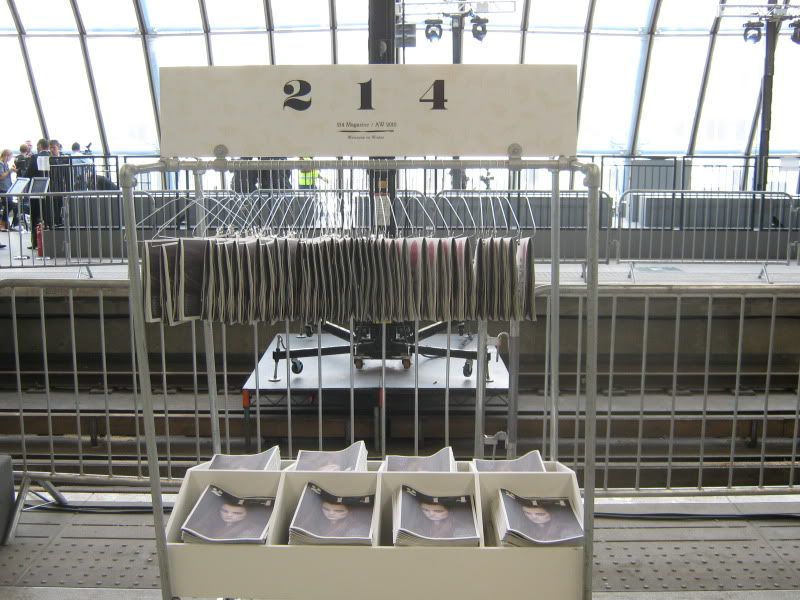 Final looks...
Some of my favourite looks...
You can watch Mary's show, along with all the Topshop presented shows in full
here!
(all above images by me, looks images via style.com)
//Emily