Wednesday, 29 September 2010
Posted by

between peace and happiness
at 11:15
No comments:

Sunday, 26 September 2010
One of the highlights of this fashion week was definitely the Giles show. I was really glad he decided to show in London as I've always wanted to see one of his shows go down up close. I love that his clothes always have a sense of humour without compromising on quality and innovation.
When I arrived there was a massive board displaying all the models they were using and I was stunned. Surely this was the best casting of the season?! Notable model faces included Chanel Iman, Coco Rocha, Jessica Stam, Lindsay Wixson, Behati Prinsloo, Aggy, up and comer Bambi Northwood-Blyth, and Victoria's Secret angel Alessandra Ambrosio, . In a mix to the models, Kelly Brook and Abbey Clancy also took to the catwalk, and I have to admit they looked just as great as the models in the clothes up close, proving you don't have to be a pin to wear Giles. This show also saw the return of model Veruschka von Lehndorff, who proved she could still work it as well as she could in the 60s.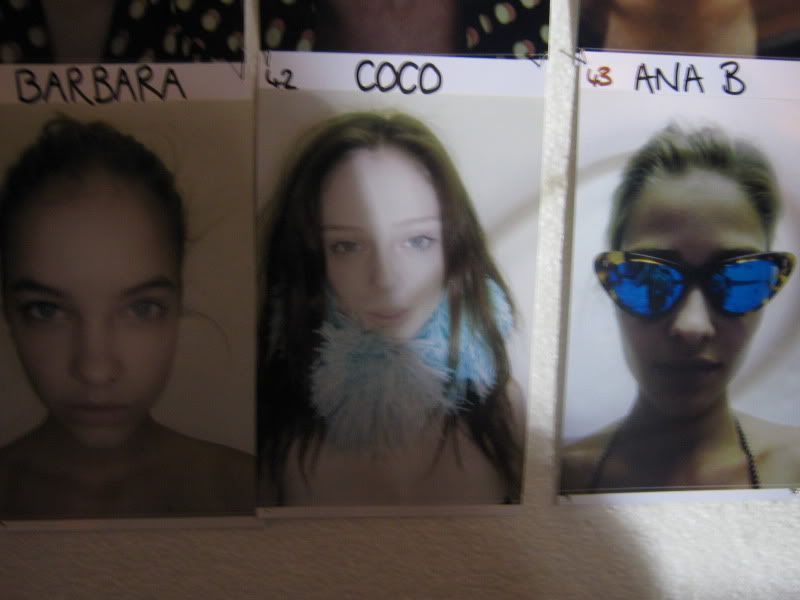 Katie Grand styling up a storm backstage on Stella Tennant...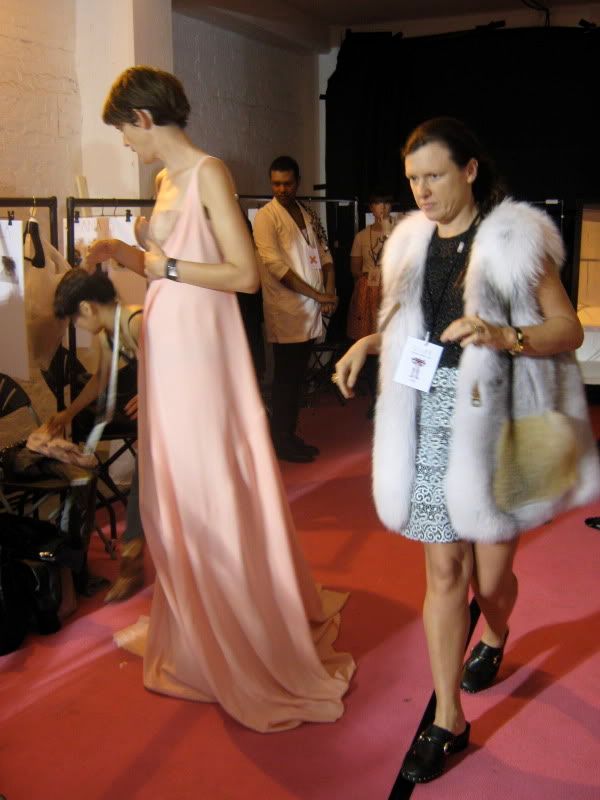 The final look...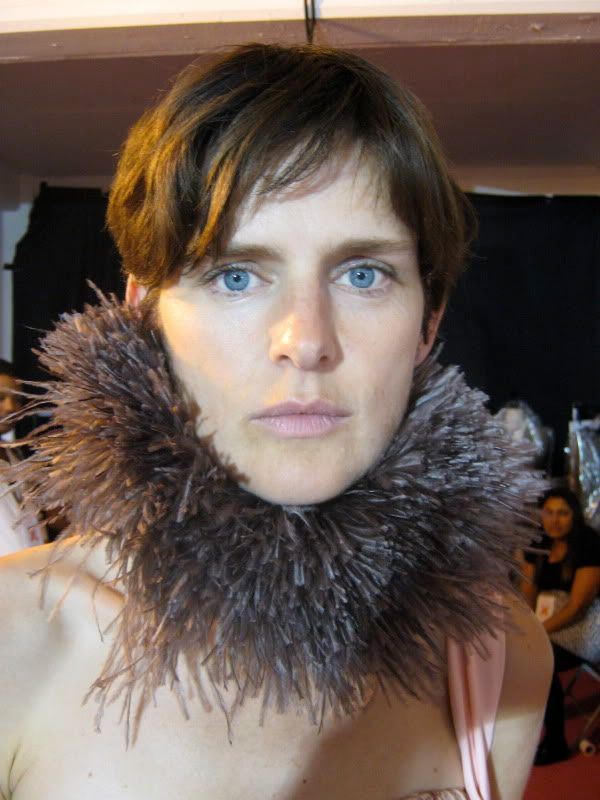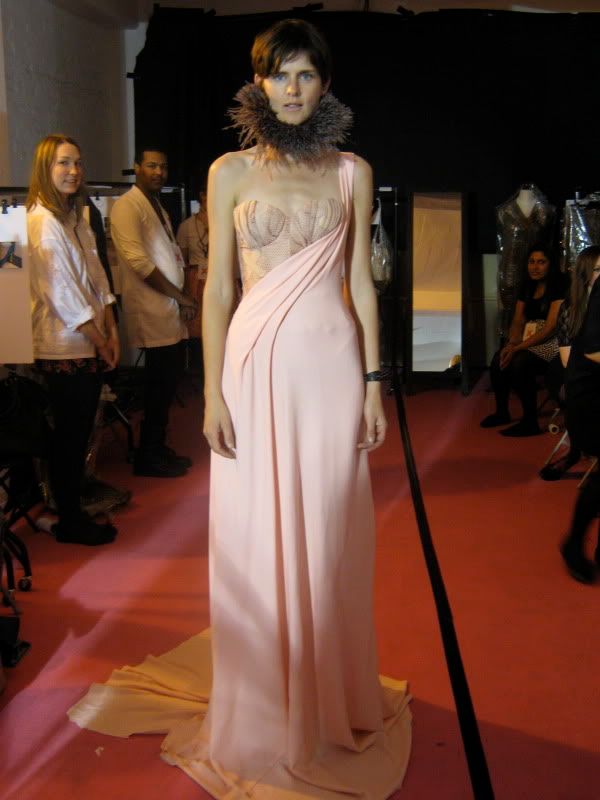 And if you needed proof that Giles is one of the nicest guys out there...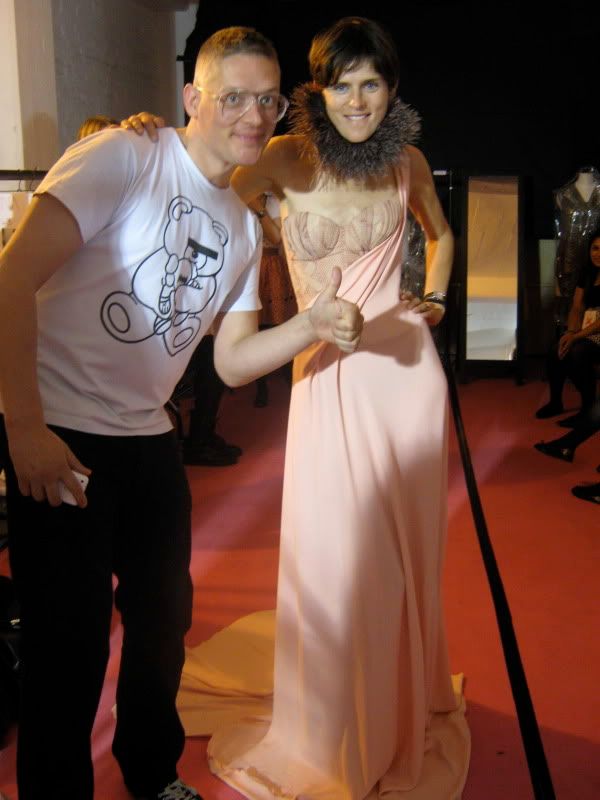 Run through...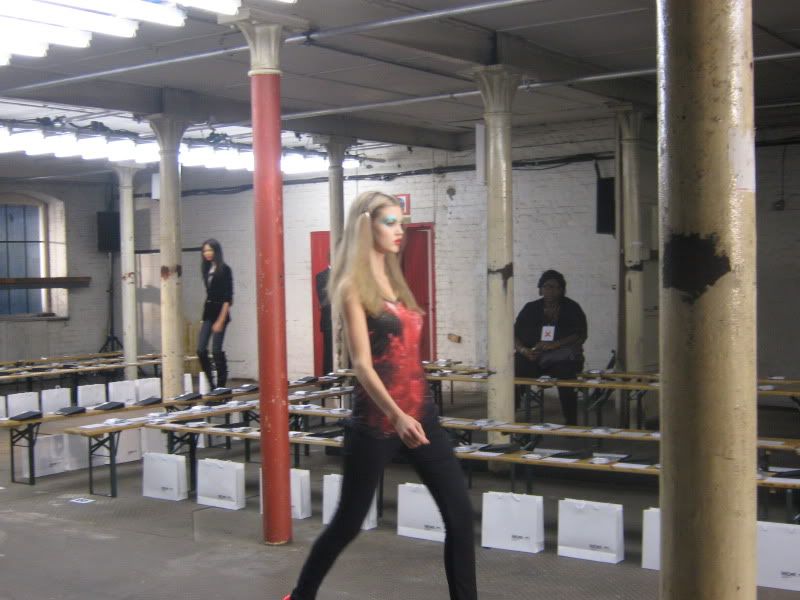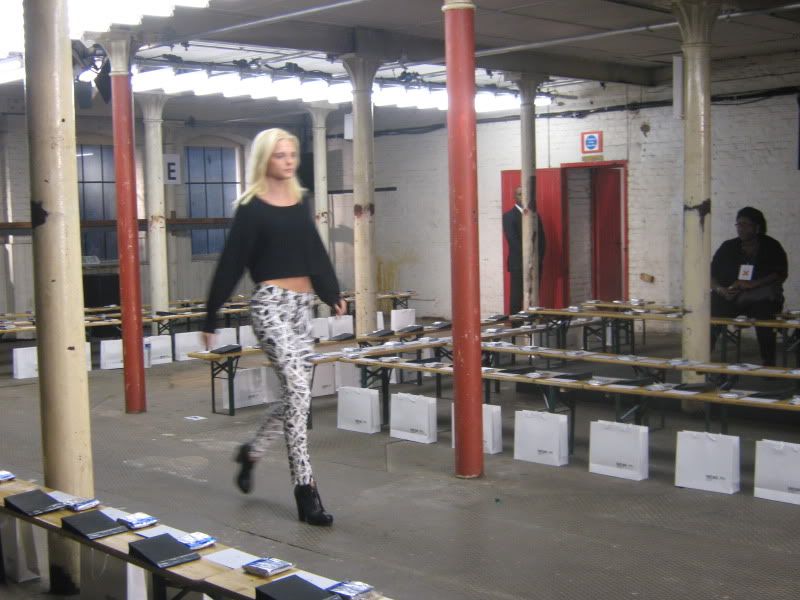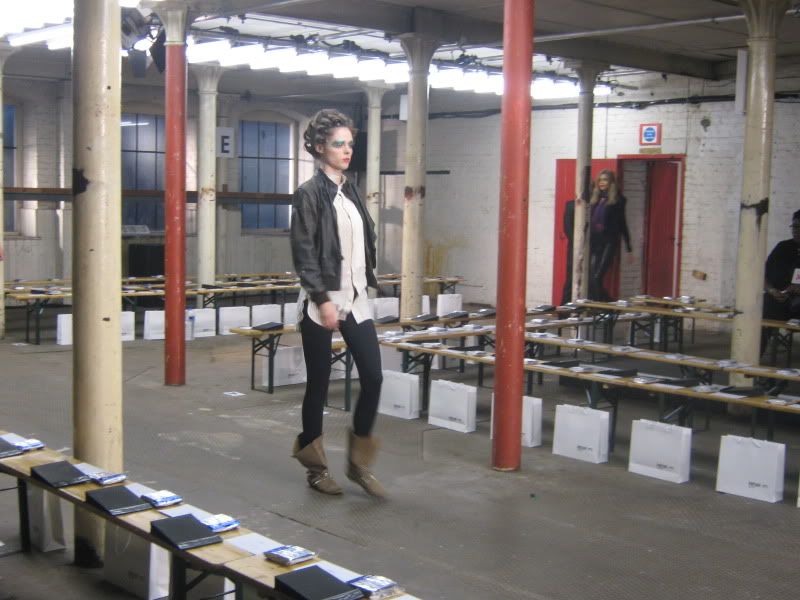 The location meant that the final look could be displayed on three levels- really cool!
The accessories table. There was also a table filled with the hats, but when I went to take a picture Stephen Jones himself was examining the pieces so I moved on slightly starstruck...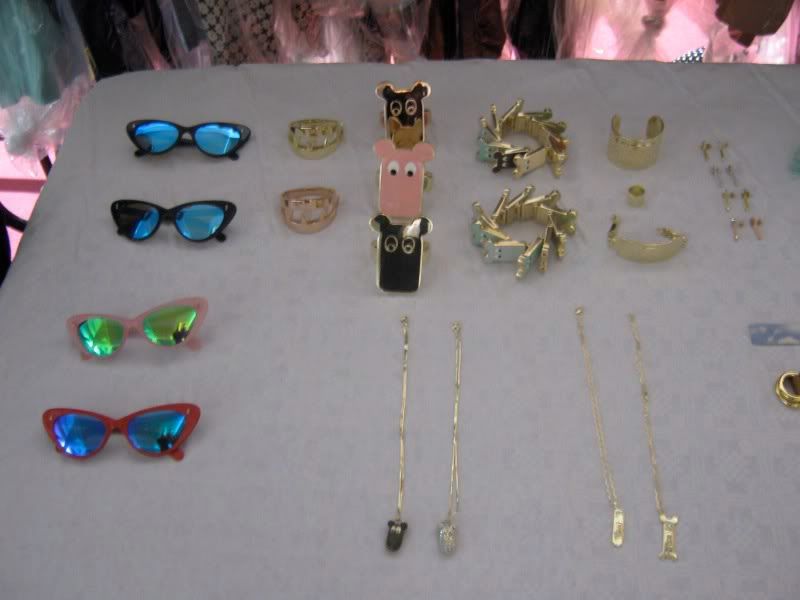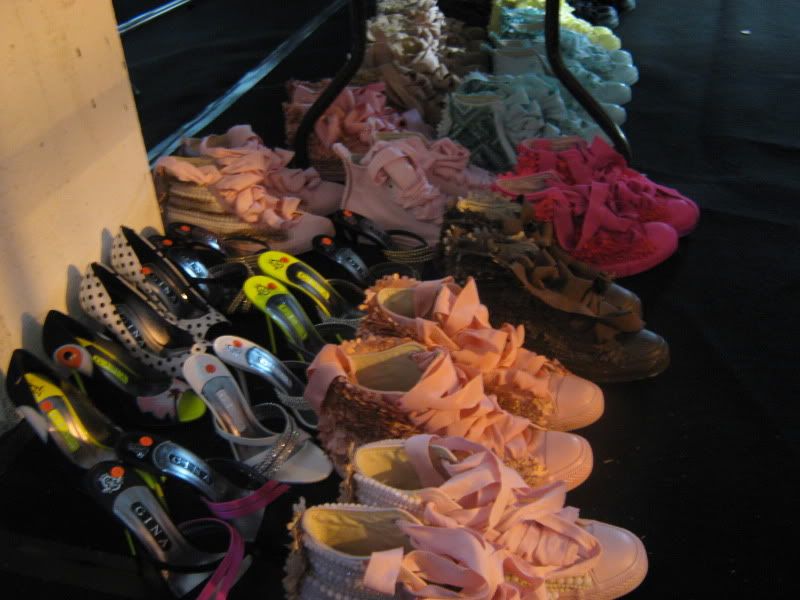 After a speedy run through, Janice Dickinson made an entrance and was just as out there as she is on tv. And I mean that in the best way, she was hilarious! After she quizzed someone as to how to send a text on her phone and got in on some photo opps with Kerry Katona and Róisín Murphy it was time for the show! Chanel...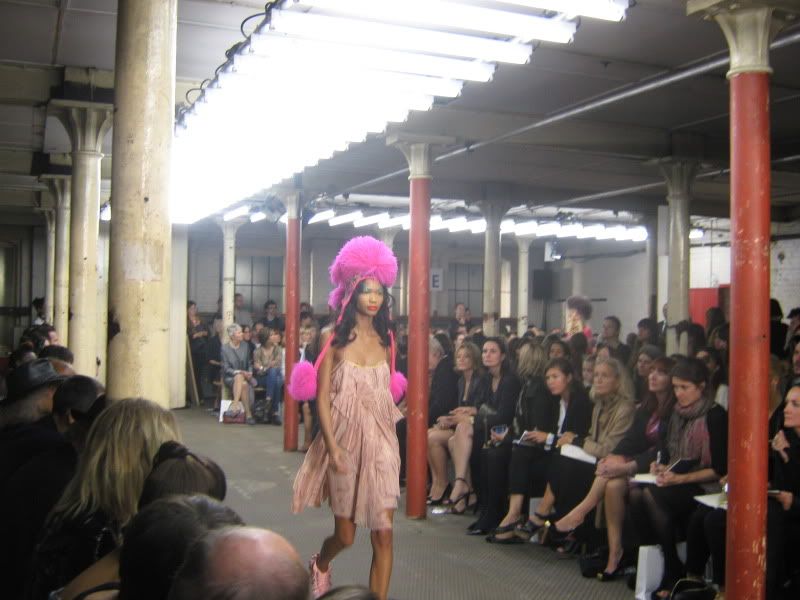 Coco...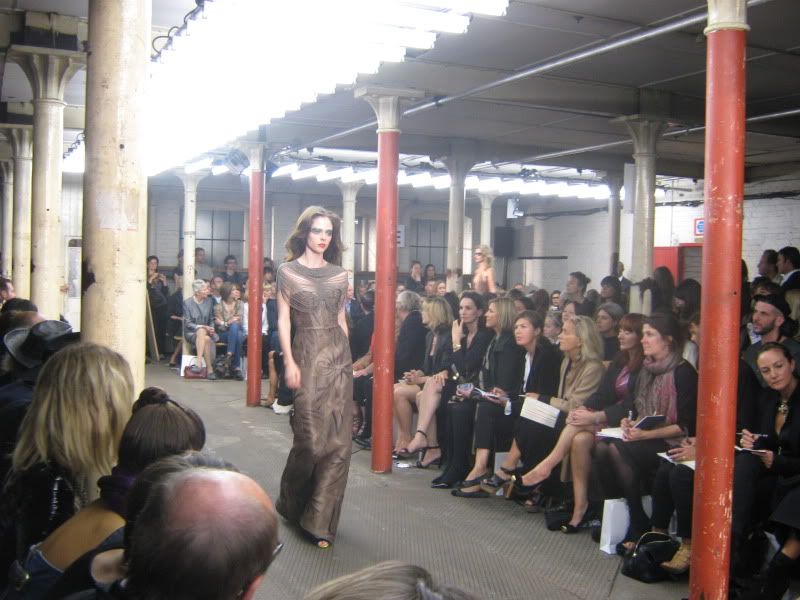 These were some of my favourite looks...
After the show I went backstage to grab my things and managed to get a photo with my favourite model Coco! She and her husband James were so lovely, with James even offering to take the photo. If you don't already, you should follow Coco's blog
here!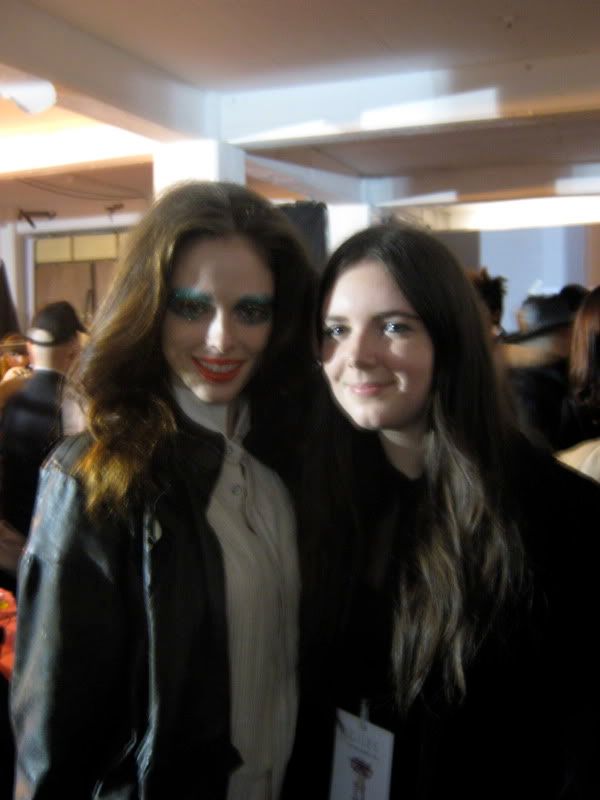 I know a lot of people aren't too fond of Aggy, but I actually really like her. She has a different look and isn't scared to have an actual personality. I really loved her pre and post show look, complete with Giles shirt and Giles dino bag! She was so nice and chilled.
(all images by me, look images via style.com and Agyness via purseblog)
//Emily
Posted by

between peace and happiness
at 14:45
1 comment:

This week...
(via I KNOW WHAT YOU WORE LAST SEASON, I've got a lust for life, Sea of Shoes , vanityxo, rockerpro, voguebeauty, Half psychotic, Sick hypno†i¢, partytights, flickr and google)
//Emily
Posted by

between peace and happiness
at 12:44
4 comments: