I'm 19 this week, which means besides the combo of reaching my last year as a teen (*sob*) I am also allowed to window shop in an excessive manner, and imagine what I could get if I won the lottery (as if I ever even play) or I was dating the nice Chuck Bass.
What is a birthday without cake?! And I am definitely a little bit of a cake person. okay, a LOT of a cake person...giant cupcake from
lola's
Any variation, any colour, any height, any time.It's love. Rodarte shoes.
Really love these
5 Preview
shirts...
Audrey Kawasaki
prints & artwork...
A lifetimes subscription/job at
Material Girl
...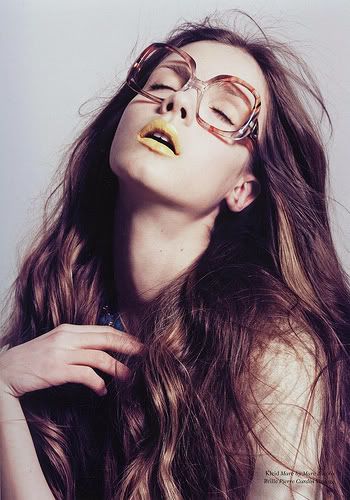 Lanvin sunglasses...
Studded items ala burberry prosum fall 08...
A plane ticket to new york/L.A. I'm missing the October/February holiday I would normally have taken by now, and I couldn't think of any better places to be than here...plus I could really go for a forever 21 binge...
A room like this for me to move into next year...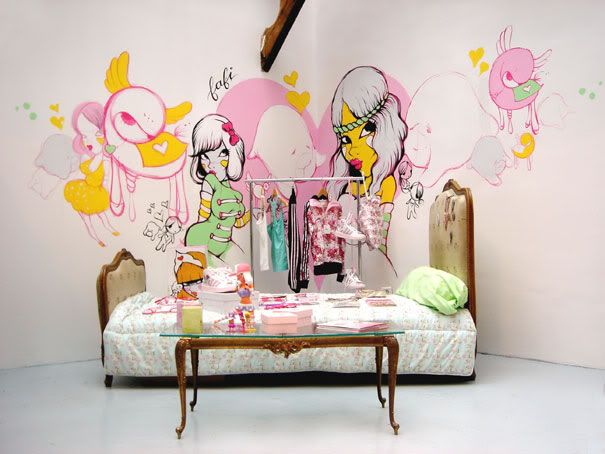 Cute household appliances/objects, for the same reason.
Chloe' puffball shorts...I also wouldn't mind the beautiful, long, shiny hair the models ALWAYS have...
This amazing Karen Walker dress...
Luella hair bows. Overpriced, yes. Amazing, also yes.
And last but not least these amazing titles from Amazon/the Tate in London...
The Little Dictionary of Fashion: A Guide to Dress Sense for Every Woman (Hardcover)
by Christian Dior
Face Food: The Visual Creativity of Japanese Bento Boxes by Christopher D. Salyers
anddddd
Aranzi Cute Stuff (Paperback) by Aronzo
♥