Jimmy Eat World-Beautiful Day-Yo Gabba Gabba
Yo Gabba Gabba, possibly one of the best programmes EVER by the way, always features bands in amusing situations. The fact that the kids watching the show will most likely have NO idea who the bands are cements the point in my arguement that there is some serious tongue in cheek action afoot. But what else would you expect from a programme created by the people behind The Aquabats...
Also the host really reminds me of Dev Hynes of Test icicles/Lightspeed Champ pre haircut when he used to wear that mahussive furry hat everywhere...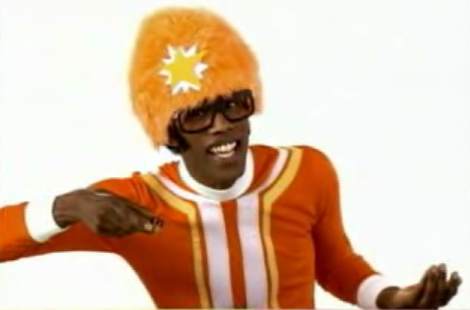 I love this video mostly because Jimmy Eat World , despite being an established and sucessfull band, are not too pretentious and up themself to don flying dog and cat. 10 cool points.
In short- pure quality!
p.s. I really need to download the song, too cute!