On Friday night I went to a talk at the design museum where Giles Deacon was interviewed (on 'in conversation' if you'd prefer the official term) with fashion writer and general legend
Colin Mcdowell
.
You may remember my love for the GILES brand from when I
helped out at their show last season
, where among other things I professed my longtime love for the Giles dino bag...swoon...let's have a visual...
Anyway, back to the talk.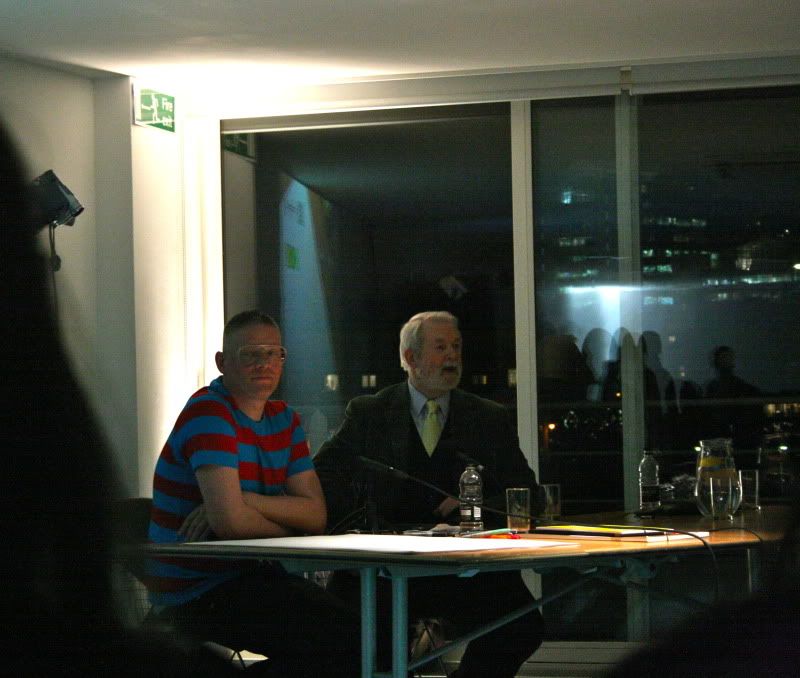 'Who is that girl? She will be my new muse...dino bag?'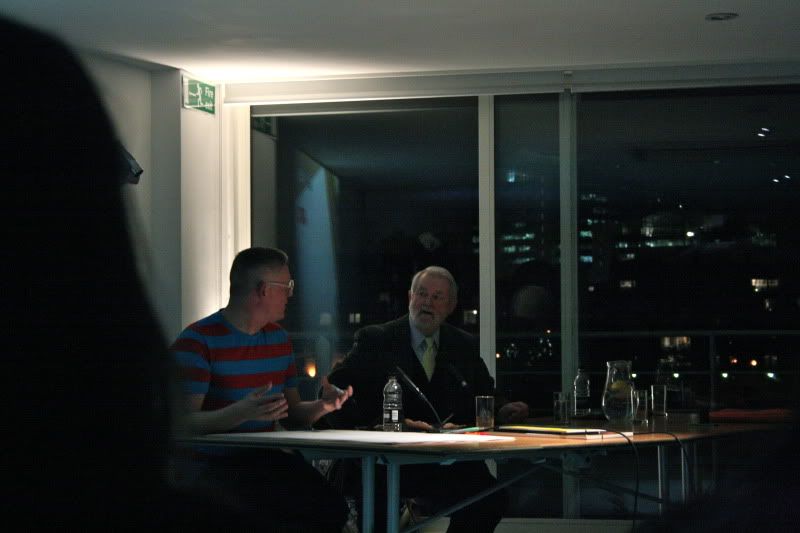 As the talk was in conjunction with the now ended 'Drawing Fashion' exhibition, the talk included questions about Giles' drawing method, as well as other aspects of his design process and how he manages to fit designing for two labels in two countries into his life.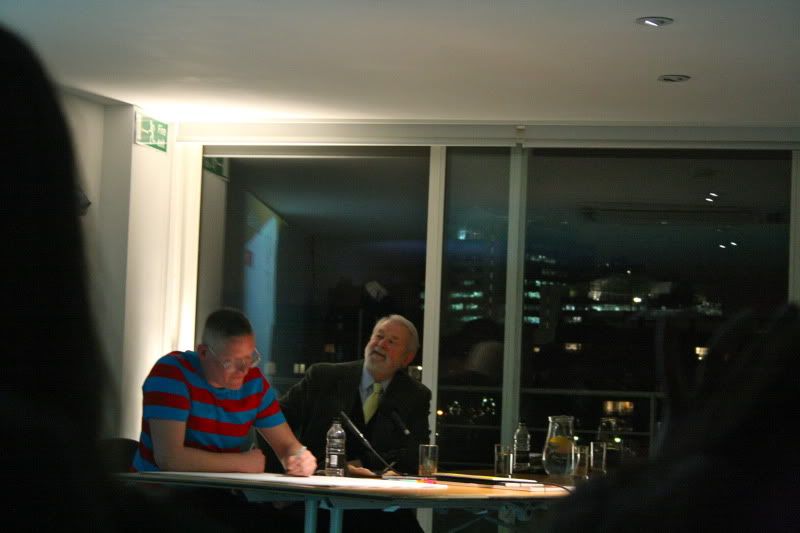 Giles flexing his drawing skills. He discussed how he likes to carry a smaller pad with him on his travels as he travels so much between Paris (for Ungaro) and London for his namesake label.
Two screens showed close up pen action. Giles drew as it came to him and continued to talk with Colin, who complemented him on his multitasking in addition to his youthful appearance...There was a serious bromance going on between the two, and it was nice to see two people who are so successful in fashion being so down to earth and praising of one another.
*Pondering fashion*
Then Giles took out his iPad to show us how he sometimes records ideas on the go, with an app where you can draw with your finger straight on to the tablet.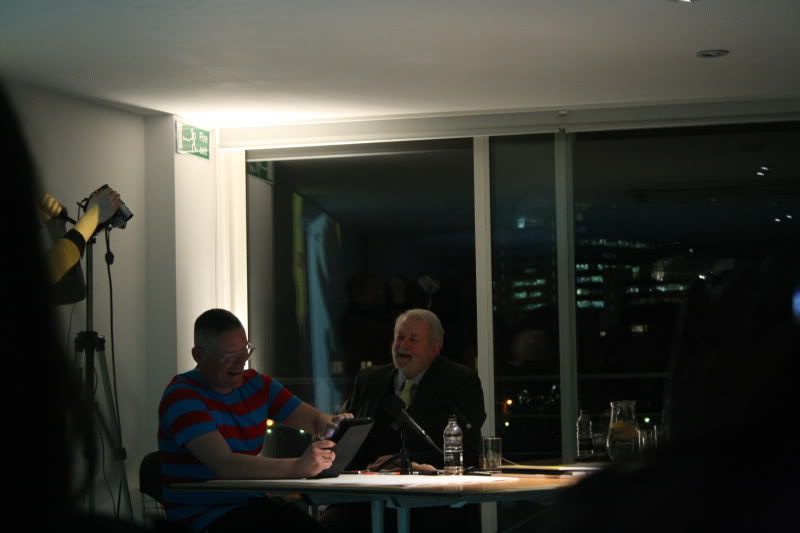 Happy moments with the iPad. Or was he playing a sly game of angry birds....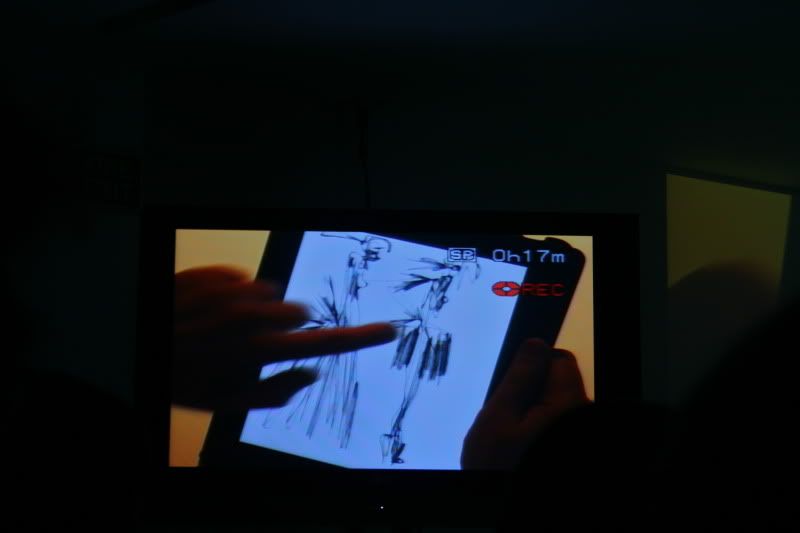 Finalised drawings. A sneak peek into next season..? Guess we'll have to watch this space...
(all images me, first image fashionsmostwanted)
//Emily