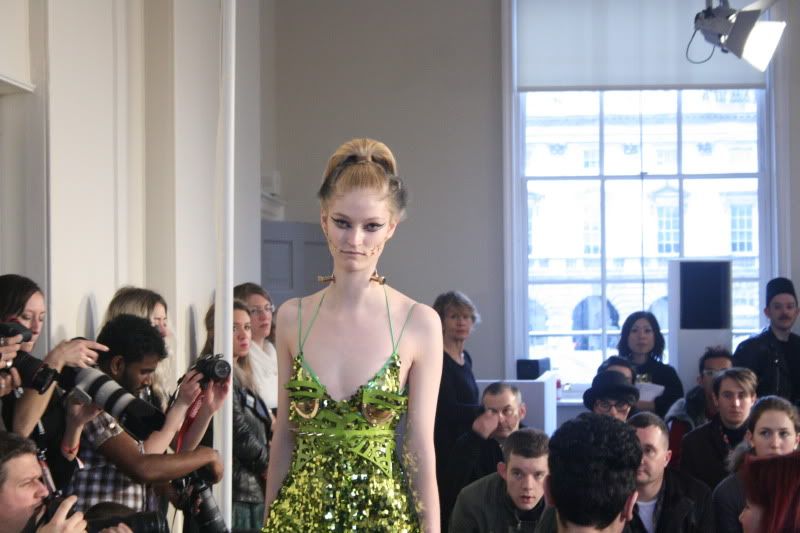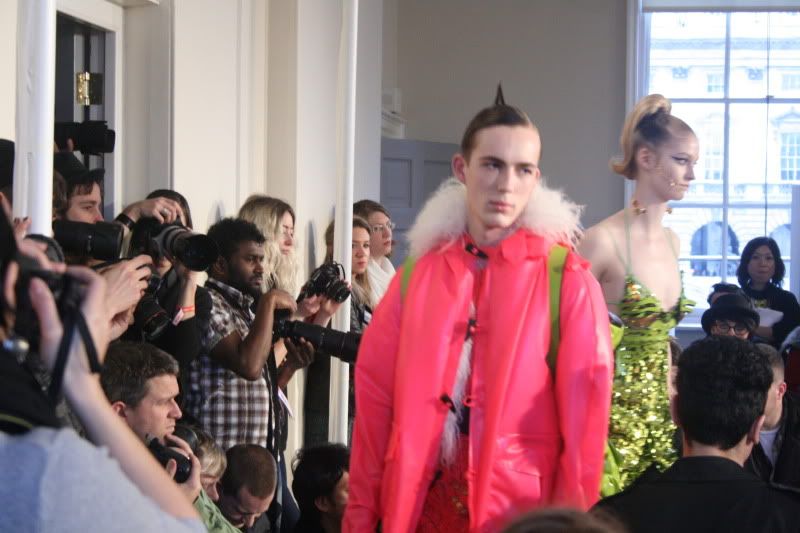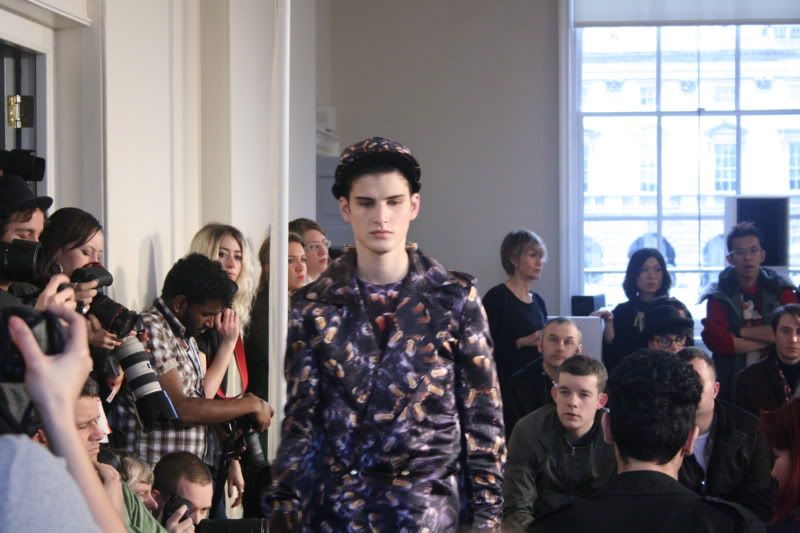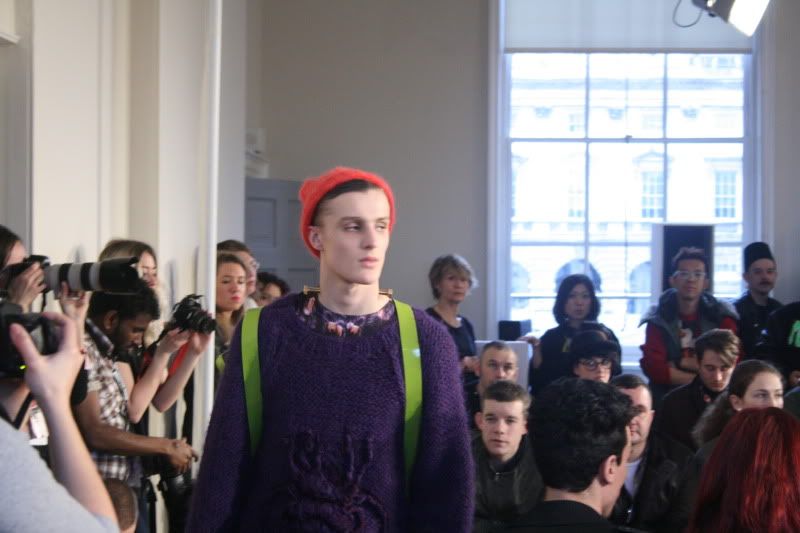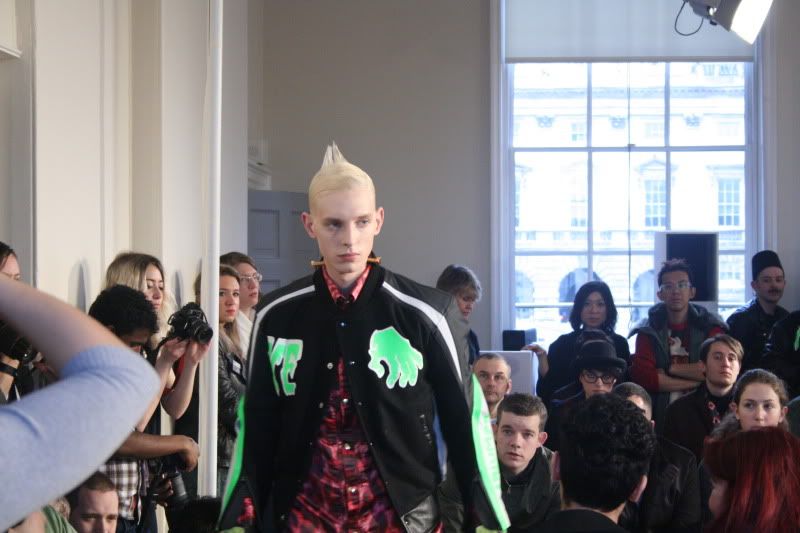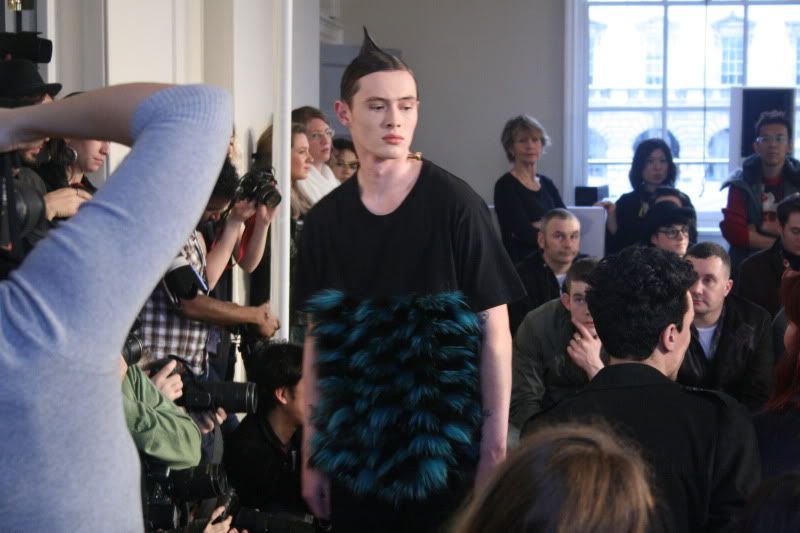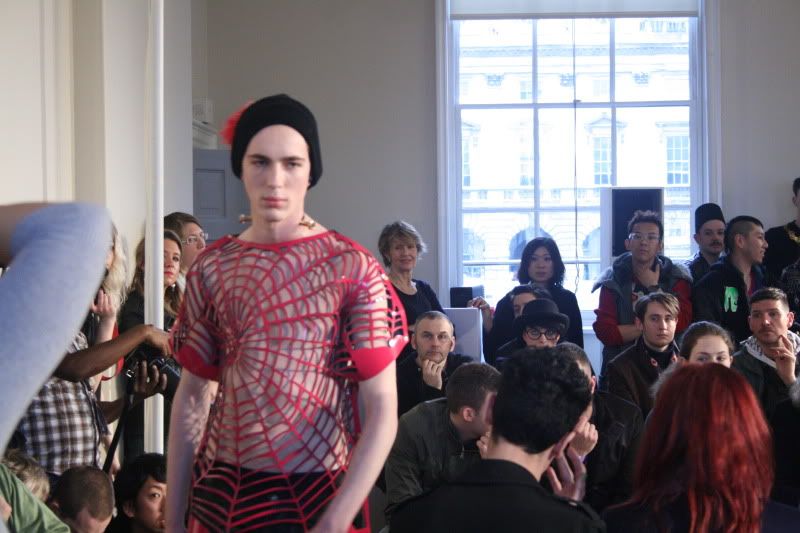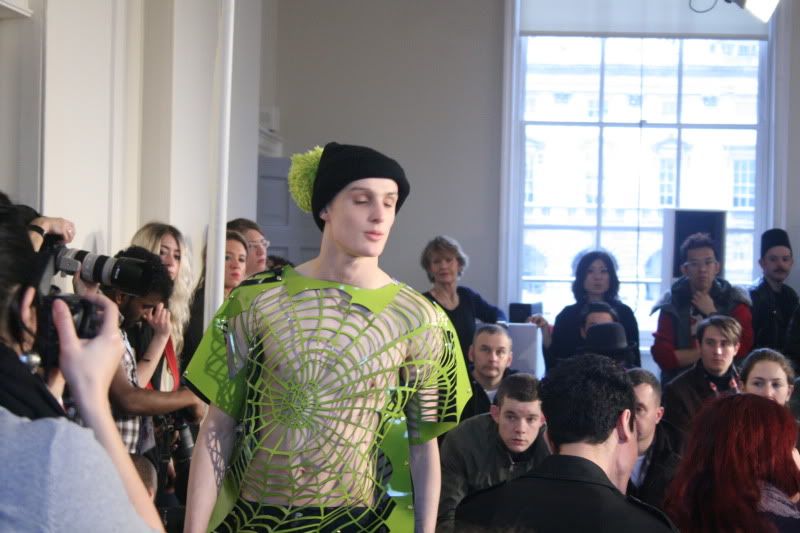 I knew I was in for a treat when I received the invitation for
Katie Eary's
autumn/winter 2011 show. The invite promised 'the monster walks', and a creepy image of frankenstein's monster, along with some classic spooky fonts which had me intrigued.
The collection was said to be inspired by the book 'Elephants on Acid and Other Bizarre Experiments' by Alex Boese (the Frankenstein chapter of course), but there were horror and pop culture references a plenty.
The models (both male and female) wore frakenstein bolt jewellery around their necks and some even had 'stitched' up cheeks.
The final walk saw all the models strut their stuff wearing giant bunny masks, not unsimilar to the cult character of Frank in Donnie Darko.
The collection didn't shy away from colour, embracing a vivid toxic green as the staple, accompanied alongside sickeningly bright pink. I really loved the collection and don't really think my pictures do it as much justice as it is to see it up close. The amount of detail is amazing! Now how do I get my hands on a zombie varsity jacket...
(all images by me)
//Emily