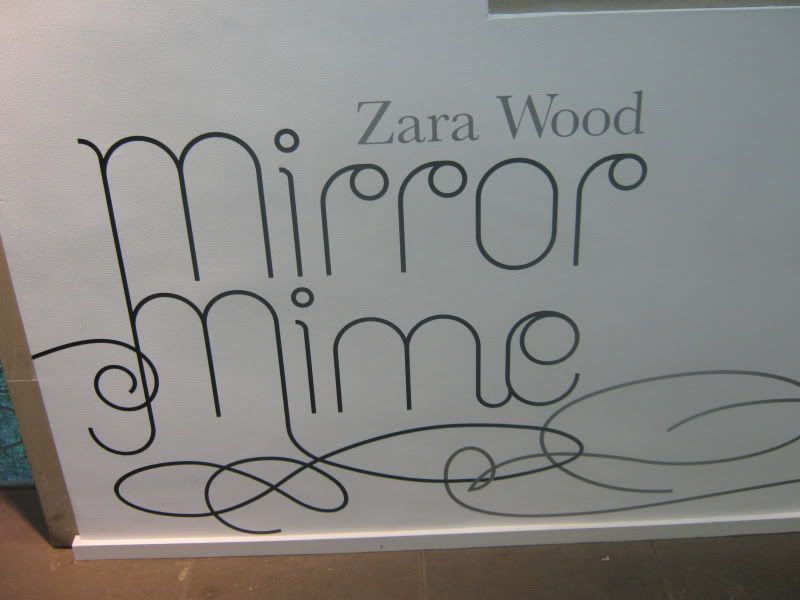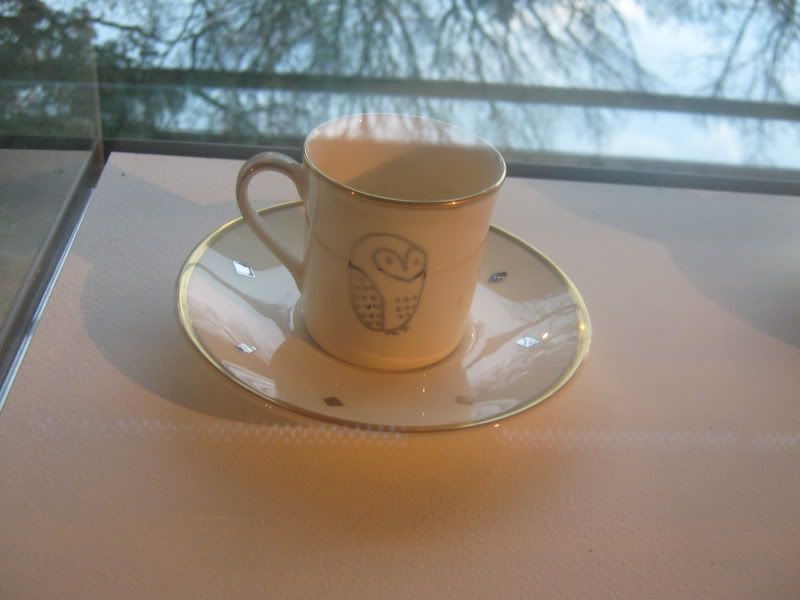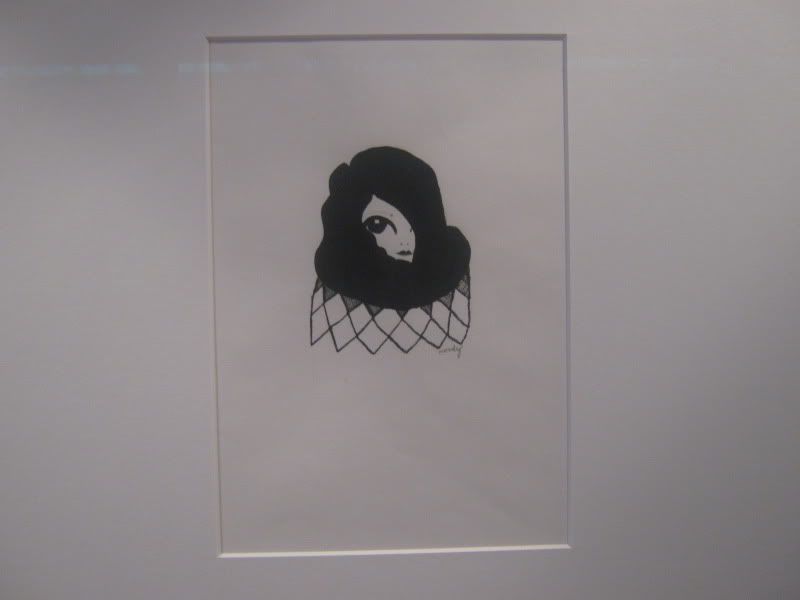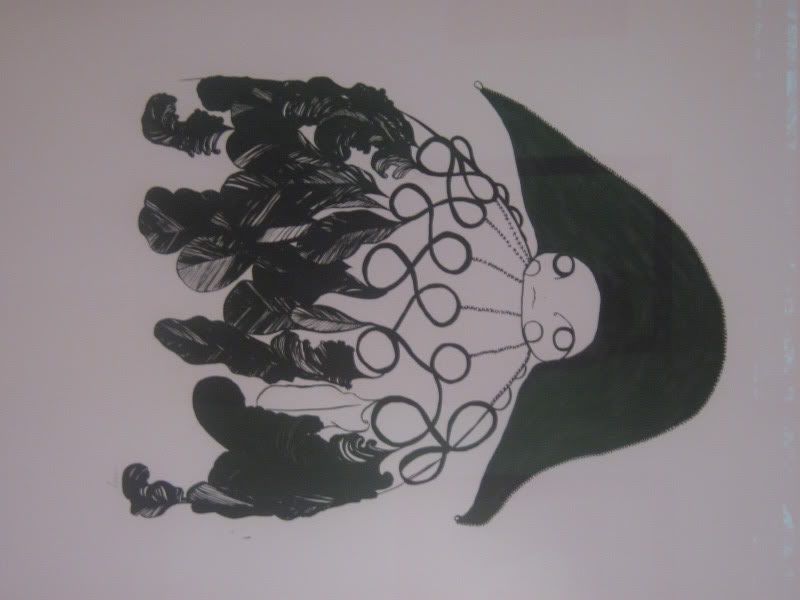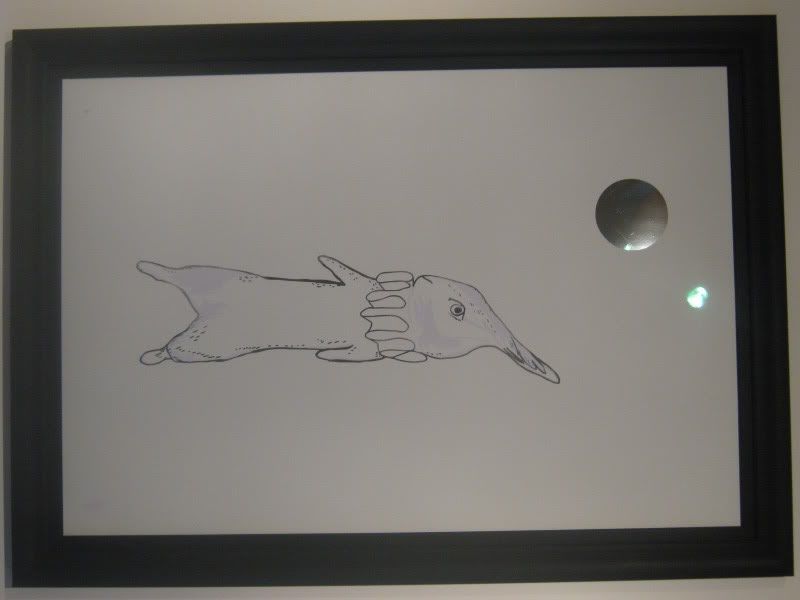 When I was home at Christmas I went over to The Yorkshire Sculpture Park to see Zara Wood (aka Woody)'s exhibition, 'Mirror Mime'.
You may recognise her work from previous Topshop collaborations, and this exhibition continues the style that has gained her so many fans in the past.
The exhibition is based on Woody's interpretation of the Yorkshire Sculpture Park's history, where one of its 18th Century owners created lakes with small islands to house exotic animal menageries & commissioned a ship called the Aurora.
The work is a combination of vinyl, screenprints, jewellery, and 3d work on old cigarette boxes.
The exhibition is on until February 27th.
Woody's website
(all images by me)
//Emily