Over this London fashion week I was lucky enough to work at some amazing shows. The first of which was Emilio De La Morena...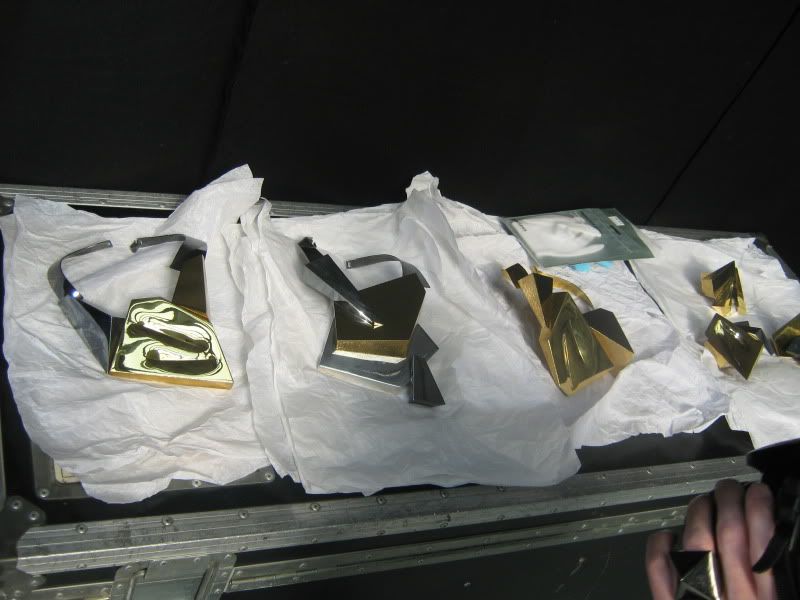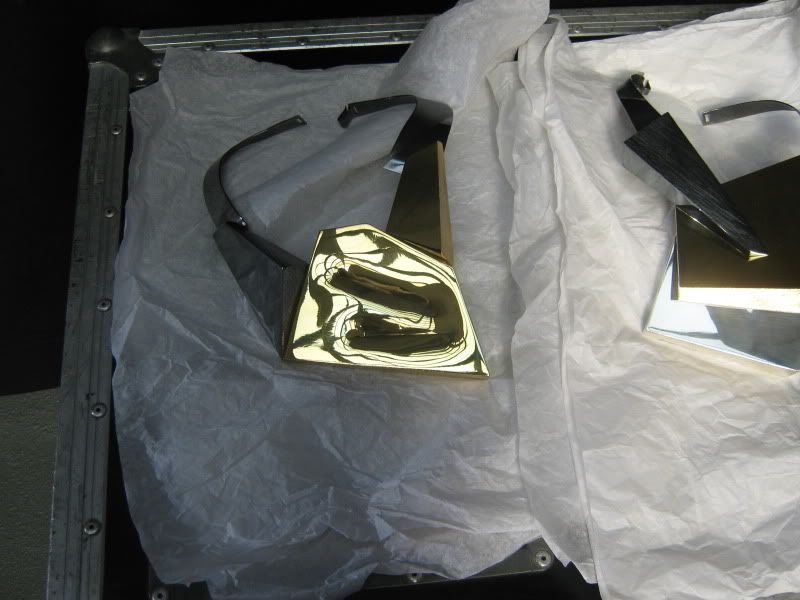 Beautiful graphic jewellery...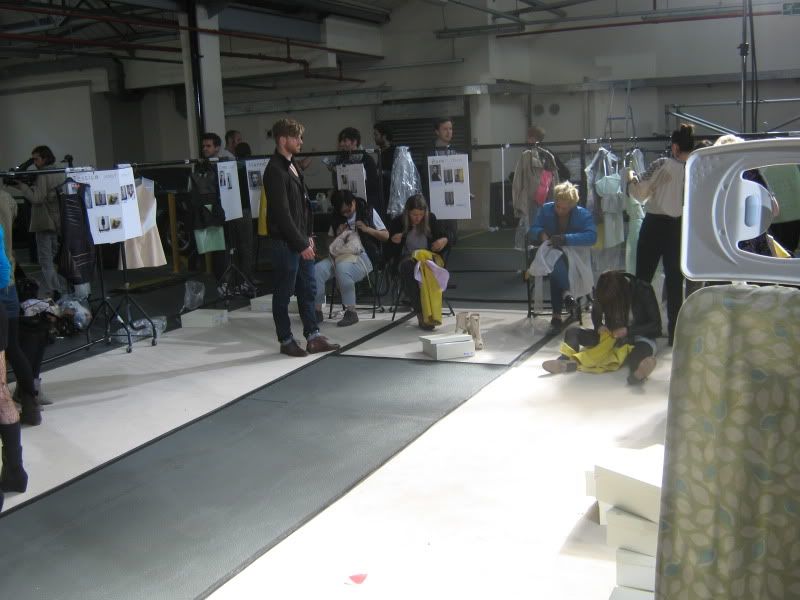 Last minute tweaks backstage...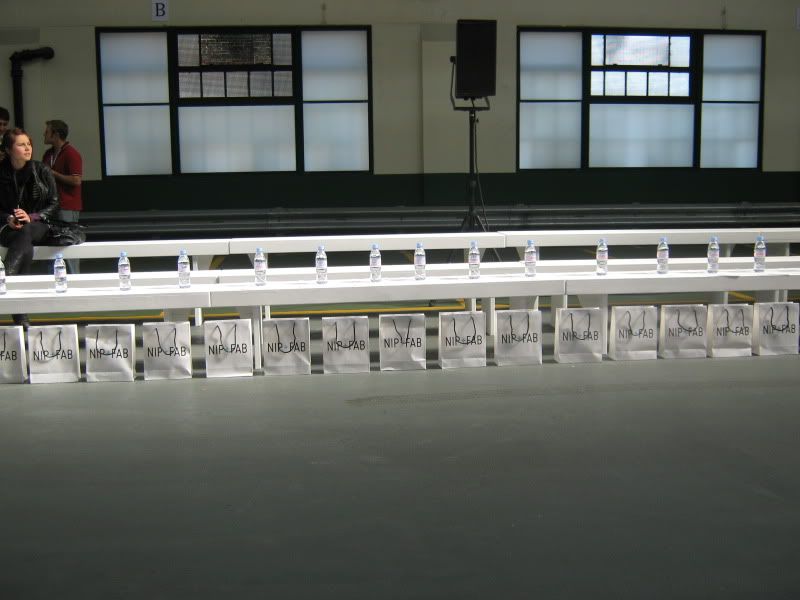 Calm before the storm...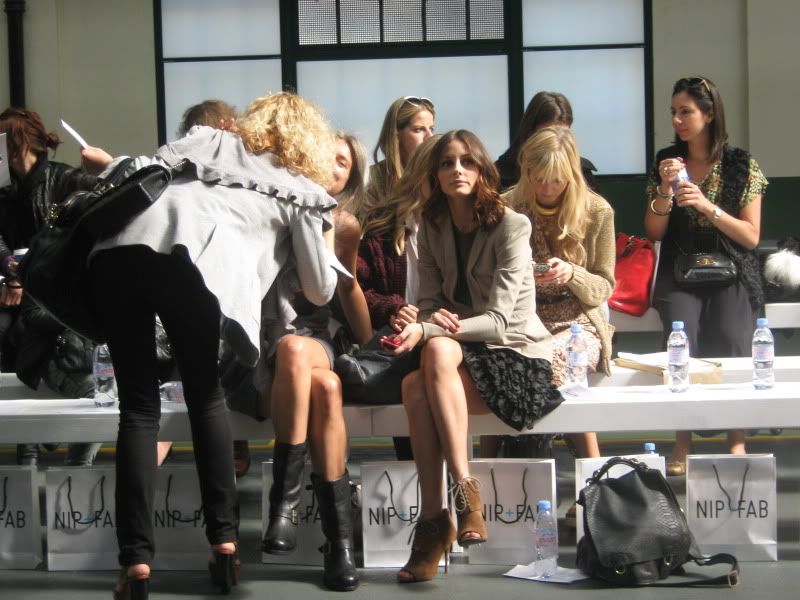 Olivia! I saw her a couple of times over the week and I can't say she was anything less than lovely to everyone. Guess you can't always believe what you see on tv, especially when MTV is involved...
The models walked out to Interpol-Lights, from their new self titled album. The song really suited the atmosphere of the place and confirmed to me how much I love Interpol's new album.
Some of my favourite looks...
(all above images by me, looks images via style.com)
//Emily